JANET L. RUUD – President of the Board

B.A. Pacific Lutheran Unviersity
M.A. University of Oregon
Instructor of German, Retired
Janet taught German, Spanish, and English in the Tacoma School District (Tacoma WA). She has also taught Norwegian language classes for the Daughters of Norway and for the Scandinavian Cultural Center at Pacific Lutheran University (PLU). She served on the Bates Technical College Foundation Board, the National Board of the Grand Lodge, Daughters of Norway (two years as Grand Lodge President), and has been a member of the Scandinavian Cultural Center Council at PLU since 1988 (two terms as President). She continues to be active in the Daughters of Norway and now volunteers as Organizational Consultant. As the Organizational Chair, she organized ten new local groups of the Daughters of Norway in California, Iowa, Washington, Nevada, and Oregon.
---
THOMAS HEAVEY, SR. – Founder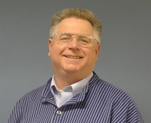 B.A. Pacific Lutheran University
M.A. Wartburg Theological Seminary
U.S. Coast Guard Reserve, Retired
AmeriCorps Program Manager, Retired
Past President of the Tacoma Lodge of the Sons of Norway, Tom is on the Board of Directors for the International Sons of Norway Foundation. Tom developed the concept for a local peace prize, sponsored by Norwegian Americans, while serving in the war zone during Operation Iraqi Freedom. Retired from the US Coast Guard Reserve, Tom is also a retired AmeriCorps program manager. He has lived in Tacoma-Pierce County for over 40 years. He and his wife, Nancy, are active members at Peace Lutheran Church on Tacoma's Hilltop.
---
TONIA SIMPSON – Secretary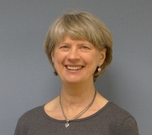 B.A. Washington State University
Embla Lodge #2, Daughters of Norway
Toni graduated from Washington State University with an honors degree in English, spending her junior year in Germany as an exchange student to the University of Bonn. After graduation, she worked as Administrative Assistant in the WSU Honors Program, then as Foreign Study Advisor for the university. She served some years as South Sound coordinator for the American Cultural Exchange children's foreign language program, then taught high school English, German and French. She lives in Gig Harbor, where she was raised, and hangs out as much as she can with her three children and five grandchildren.
Toni has served the GTPP since 2005. She also is a member of the Daughters of Norway, Lodge #2."
---
LISA M. OTTOSON – Treasurer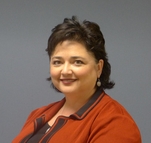 B.B.A. Pacific Lutheran University
Licensed Registered Representative, NASD Series 7 and 63
Principal, Ottoson Professional Consulting Services
Lisa started her own business in 2007, providing services as a relationship manager for high net worth families. For three years prior, she was a relationship manager at The Threshold Group in Gig Harbor.
In her community, Lisa has served on Pacific Lutheran University's Board of Regents and is a past president of the PLU Alumni Board. Currently, she is a member of Congressman Adam Smith's Technology Council, a member of BEST (the Bethel Education Scholarship Team), is chair of the Endowment Committee for the Grand Lodge, Daughters of Norway, and is the past President of the PLU Scandinavian Cultural Center Council.
---
WILLIAM F. LINCOLN – Board Member; 2006 Laureate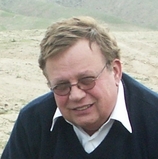 Mediator, Negotiator
B.A. Franklin College
M.A. Colgate-Rochester
With 45+ years of experience and proven effectiveness, Bill is widely acclaimed as a practitioner of negotiation and mediation in diverse, critical, and often highly volatile scenarios involving international, governmental, private, community, and environmental sectors. He is also a trainer and educator of negotiation and mediation, regularly utilized as Adjunct Faculty at the U.S. Federal Executive Institute in Charlottesville, Virginia, and as Senior Lecturer at the Naval Postgraduate School in Monterey, California.
http://www.thelincolninstitute.cc
---
AMANDA E. FELLER – Board Member
B.A. University of Denver
M.S. Portland State University
M.A. and Ph.D. California Institute of Integral Studies
Associate Professor, Pacific Lutheran University
Amanda is an associate professor in the School of Arts and Communication at Pacific Lutheran University. Her teaching, scholarship and practitioner work combines communication theory, conflict management and pedagogy. She particularly focuses on the method of dialogue in learning and peacebuilding. She works extensively with two peacebuilding organizations: (1) the International Association of Transformative Learning and (2) the Peace and Conflict Division of the National Communication Association. She works with NGOs using dialogue and transformative learning to create community and to build peace. Her publications and invited lectures address these same areas with regard to central concepts and skills. Amanda has led courses and conducted research in and about locations such as Kosovo, Macedonia, Northern Ireland and Norway. Her first teachers were Don and Mary Feller, her parents, with whom she shares passions for travel, education and gardening.
---