2006 Laureates
In 2006, the committee was pleased to award the Prize to CRI (Conflict Resolution, Research and Resource Institute). Mr. Julio Quan of Centro Latino submitted the nomination, citing Executive Director William F. (Bill) Lincoln and Associate Director Polly Davis and Dawn Hooper for "doing whatever it takes to restore peace in troubled regions, often accepting the risks without a fee."
The mission of CRI (now the Lincoln Institute) is to teach and practice the prevention, management, and resolution of conflict in the community, the nation, and the world through the utilization of time-tested theories, processes, and techniques which ensure equitable, practical, and lasting agreements.
We congratulate 2006 GTPP Laureates Bill Lincoln and Polly Davis who were presented with special awards at a conference of the Washington Mediators Association (WMA).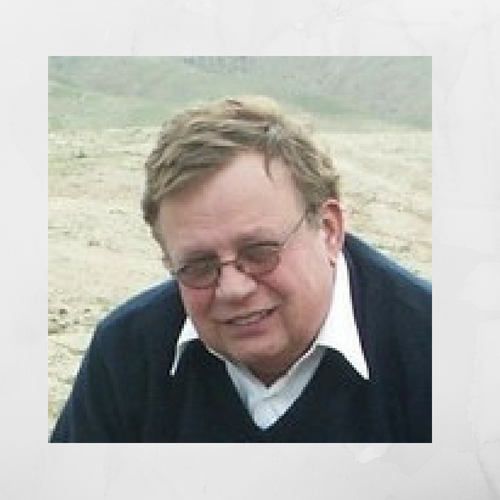 Mr. Lincoln received the Lifetime Achievement Award. Bill has been recognized as a pioneer in mediation and negotiation theory and practice. He was a federal commissioner who helped found the United States Institute of Peace, has extensive experience working in hot spots – Wounded Knee, Walpole Prison, with the Sandinistas in Nicaragua, the URNG in Guatemala in preparation for the UN sanctioned peace talks and recently with warlords in Afghanistan. Bill is a co-founder of the Russian-American Programs for Peace which started the first graduate program in conflict resolution in Russia, and began the conflict resolution center in St Petersburg. The list goes on Many practitioners in our region have been trained by Bill whether as members of his early mediation training programs at Antioch, through the State of Washington Career Executive Programs or through the Pierce County Dispute Resolution Center of which he was a founder. Bill continues his work in Tacoma and is currently involved in training negotiators involved with the United Nations food safety program.
Ms. Davis received the Excellence in Mediation Award. This award is in recognition of those who promote and practice excellence in mediation, exemplifying the application of thought that is at the forefront of our field. In her more than 20 years in the field, Polly has worked with the Northwest Institute for Restorative Justice, the King, Snohomish and Pierce County DRCs, the Lincoln Institute and the King County Interlocal Conflict Resolution Group. She has extensive international experience, working in Russia, Cuba, Poland, Costa Rica, Guatemala, Honduras, Sudan and Afghanistan. She is a teacher and mentor, developing and providing trainings on a wide range of mediation topics. She also conducts facilitations and mediations in workplace, public policy and other areas. She is widely recognized by training participants and colleagues for her thoughtfulness and insight.
Dawn Hooper served on the founding board of CRI, as Vice President and President, and on the board of the Russian-American Program on Conflictology. Through her 20 years with the organizations, she was instrumental in the development of CRI and R-APC and in program development work as a board member and as a deputy director in CRI's local and international programs including several Central American nations, Poland, and extensively in Russia; where she also served as deputy director to RAPC. Programs in Russia included an international mediator certification program, local conflict resolution centers and the first graduate program in conflictology in Russia. Dawn received awards for her work in Russia including a silver medal from the National League of Mediators in Russia for her contribution to advancing conflictology in Russia. At the time of the award, there were 27 colleges with a curriculum in conflictology.
She retired from a 30-year career with the Washington State Department of Ecology where she brought her skill as a marine ecologist, facilitator, and mediator to environmental planning and consequential environmental cleanup projects. She brought her facilitative mediation skills to bear through significant public policy and environmental decision making, culminating in meeting significant bay-wide cleanup goals across Puget Sound. This also included public participation and equity work with tribal nations, residents, and many stakeholders in Washington state.
Bill Lincoln passed away on March 21, 2020. Watch his memorial service here: William Lincoln Memorial Service.